Canada
Latest news about Canadian lottery winners, and the Canada lottery.
February 24th, 2017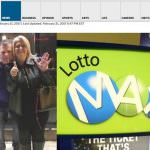 A Canadian couple just beat odds of 1 in 28.6 million to win a Lotto Max jackpot worth all of $26,037,102.70!
The winners in the Feb.17 draw are the husband and wife team of Mike and Tricia Montminy of Tilbury.
February 21st, 2017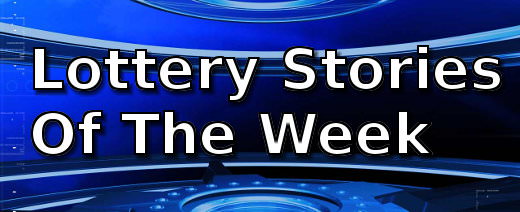 This weeks feel-good stories of lottery winners includes that of a hard-up steel fitter who won a quarter million pounds and a Canadian school janitor who is set to retire after winning a $60 million lottery prize.
February 19th, 2017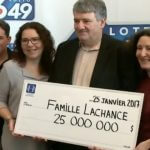 Marc Lachance Posts a Well-deserved Win
Many of us keep complaining about not having won anything substantial after years of lottery play. This, even as we are only too aware of the long odds of winning big prizes.
February 18th, 2017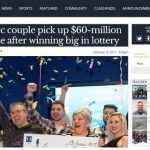 Working as a school janitor is not easy. It's a good thing that 55-year old Carl Villeneuve no longer has to work, and he has the lottery to thank for it.
February 6th, 2017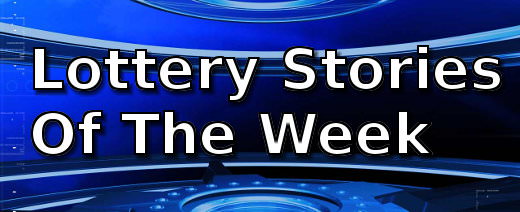 Among this week's top stories, an airline employee is up in the clouds over a $5 million lottery win at the young age of just 28, and a woman had to cut short a salon visit when she learned she had won a cool million dollars!
January 31st, 2017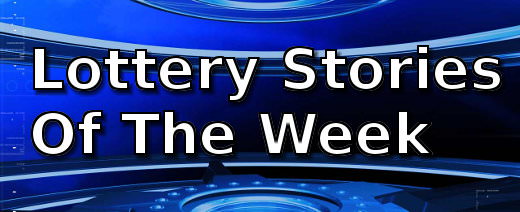 This week, a very lucky man won a $250,000 lottery prize shortly after he and his fiancee moved to Connecticut and another man claims he won a $5 million 6/49 prize after using numbers his sister gave him through a dream.
January 29th, 2017
Almost 35 years of taking chances playing the lottery finally paid off for Gatineau resident Marc Lachance.  He won a staggering $25 million 6/49 Lotto prize.
January 29th, 2017
Many of us lottery players are still dreaming of winning a big jackpot. That's fine because dreams are free. But Bahadur Sultani and his mother, Aghdas Mehdizadeh are different.
January 25th, 2017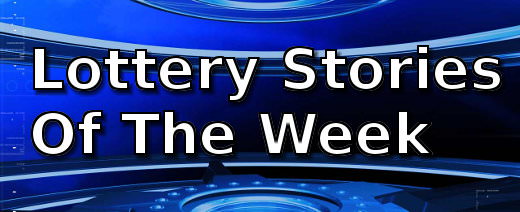 Interesting lottery winners this week include an Oregon man who rediscovered a million dollar winning ticket after almost a year and a woman who won a million dollar Lotto Max prize.
January 24th, 2017
Seaforth  Coun. Nathan Marshall hit a bit of luck.  He is one of 27 people who will share a million dollar payout from the lottery.
He and 26 other employees of Blackburn Radio, where he also works as a radio host, have been playing the lottery together for almost ten years.