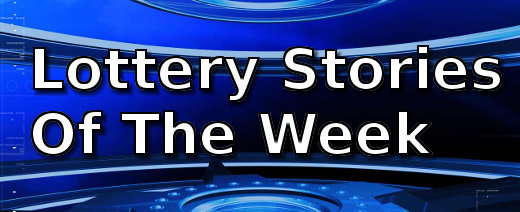 This week we have incredible lottery success stories lined up.  Two women won big jackpots:  a retired teacher who bought a ticket for her birthday and a NC woman who won off a ticket given to her as a gift.
When Wayne Rowles' Euromillion ticket won, he thought it was just a prank – he cannot be more happy to be wrong! Don't miss the stories about two lottery syndicates who posted big wins; one from the UK  which shared a €156,002 Euromillions prize and one from Lansing, Michigan in the US which will split a million dollars among its members.
EuroMillions Winner Thought It Was Just A Prank
Wayne Rowles had been on the receiving end of brother Terence's practical jokes.  So when his Euromillions entry appeared to have won a million pounds, he initially suspected it was fake – he was wrong.
24 Workers To Share €156,002 Euromillions Prize
The lottery just made a couple of dozen people very happy!  A group of workers from Wicklow managed to get a 5 number and one lucky star match to share a prize of €156,002.
Lansing Lottery Syndicate Wins A Million Dollars
When lottery syndicates win big, it makes more people happy.  The most recent group of lottery players to win a significant sum is the Jolly Street Gang Lottery Club from Lansing.  You can sort of think of it as a reward for playing together for the past eight years.
Retired Teacher Becomes A Lottery Millionaire
Some people have grand birthday celebrations.  For retired teacher Sue Swanson, the only thing she bought for her Oct. 2 birthday were three $1 Lucky Day Lotto quick pick tickets.  On the day after her birthday one of those tickets hit the jackpot!
NC Woman Wins The Lottery On Ticket Given By Her Dad
Winning a lottery jackpot is lucky enough.  But a NC woman won without having to buy a ticket!