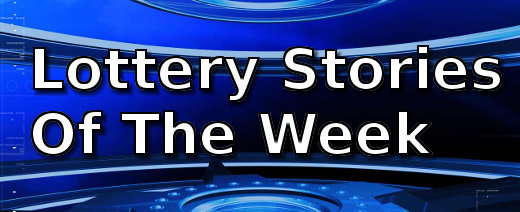 This week's top stories include an Aussie lottery winner named John Howard, and a woman who set a record for the highest instant ticket prize in her state.  A group of cleaners once again proved the advantage of playing as a syndicate by bagging a £1 million jackpot.
When an Atlantic City man won a huge instant ticket prize he shared it with his son, since all he really wanted was a set of false teeth and a new car.
"John Howard" Wins $1.4 Million Playing Keno
A man who has won at least two significant lottery prizes now shares a name with a famous politician – John Howard.
Woman Wins $5 Million Instant Ticket Prize
When Linden resident Lacey Katona purchased a $5 million Cash Extravaganza ticket at the Krauszer's store on South Wood Avenue, she had no idea she would be setting a state record.  But that is exactly what happened when she became the first $5 million winner of the game – it was the highest instant ticket jackpot ever won in New Jersey.
School Cleaners Bag Euromillions Prize
A syndicate composed of eighteen cleaners at the St Matthew's Academy in Saltcoats, Ayrshire have just landed a £1 million prize on the Euromillions Lottery's Millionaire Maker draw.
Canadian Lotto Winner Just Wants New Car & False Teeth
When James Hanlon bought an Atlantic Lottery's Set For Life instant ticket, he had no idea how much it would mean to his finances.  And when he managed to match three 'set for life' symbols, he was not even sure how much money that meant – until the clerk told him.