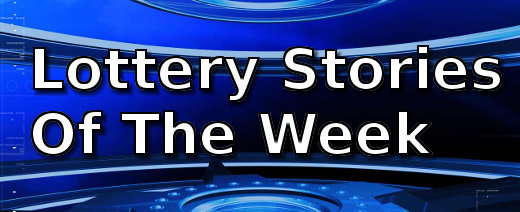 There are very interesting stories of lottery luck this week.  Two women an ocean apart won big sums after a visit to the store; the UK woman won £3m while the one from the US went home $4 million richer.
A reservist recently won $2 million playing Powerball, and a family from Tennessee claims a third of a record $1.586B Powerball jackpot.
Reservist Wins $2 Million Powerball Prize
A reservist assigned to Fort Bragg recently won a hefty $2 million jackpot from the Powerball Lottery.  Johnny Charlestin's ticket matched all five numbers for a million dollar win, which was doubled because he paid an extra dollar for the power play option.
The Robinsons Of Tennessee Win A Third of $1.586B Prize
Lottery officials have named John and Lisa Robinson as one of three winners of the huge powerball jackpot of $1.586 billion.  The couple came to the Lottery headquarters Friday to claim their prize.
Woman Comes Back From Store Visit With $4 Million
Marie Baio invested $100 in five scratch tickets hoping to win just enough to help finance her son's wedding.  When that yielded a measly $20, she used that to buy another.
Carer Leaves The Store £3m Richer
A sudden impulse to buy a lottery scratchcard at the end of her work shift is probably one of the best financial decisions a carer has ever made.