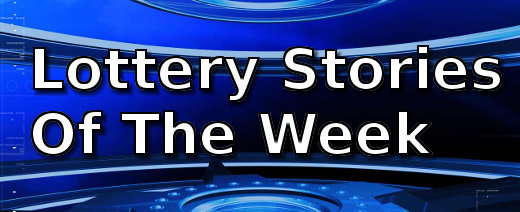 This week ordinary people's lives were improved through the lottery.  An upholstery shop owner won enough to purchase his own home and a pizza delivery man in dire financial straits manages wins a lottery jackpot.  And in England an elderly taxi driver finally retires after winning £1 million.
There is also the inspiring story of a woman who used her winnings to help a homeless man get a warm place to sleep.
Pizza Delivery Man Wins A Lot Of Dough
When faced with a need for money, a pizza delivery man gave in to an urge to test his luck by buying lottery tickets.  One of three $2 instant tickets he bought gave him more than he had hoped for.
Upholster Scoops £303K Euromillions Prize
Upholstery shop owner Mehmet Ozer has never been able to afford to buy his own home.  Perhaps that is the reason he chooses to play the lottery.
Woman Uses Lotto Winnings To Help Homeless Man
If there is a story more inspiring than a lottery win, it is that of lottery players using their winnings to do good.
Taxi Driver Retires After Winning £1 Million
Arthur Howard has been purchasing £20 worth of lottery tickets per week for years.  This time luck smiled on the 74-year old taxi driver and he won £1 million plus a luxury holiday in Dubai.