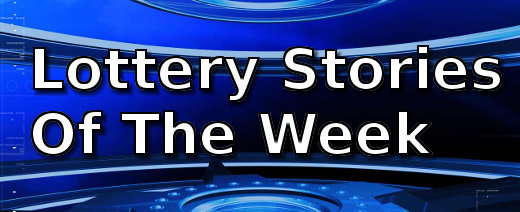 This week a woman won $5 million minutes after her mother told her she would win a lot of money, and three friends will share a huge $291 million jackpot from a ticket they bought while on vacation.
A Manchester man who played the lottery regularly for years was finally rewarded when he snagged the top prize in the Lucky For Life game.  In the UK, a lorry driver can now afford to retire after winning a  million pounds off the Euromillions Lottery.
Three Friends Win $291M Powerball Jackpot
While on vacation in Florida Senior District Judge James Stocklas bought $10 worth of tickets to share with two friends.  On coming back home, he discovered that life has changed drastically.
Mother Predicts Woman's Lottery Win
At the pharmacy last February 14th, Joyce Denrenzis felt the urge to play the $5 Wheel of Fortune Game so she bought two.  Her mother, thinking her birthday was Feb. 12, turned to her and said she was going to win a lot of money.  Mother turned out to be right after Derenzis boyfriend scratched off the tickets.
Manchester Man Bags Top 'Lucky for Life' Prize
Robert Keefe of Manchester never missed a lottery draw, always using the same number combination derived from birthdays.  His latest purchase was for a Lucky For Life ticket for eight draws from Feb. 08 to Mar. 03; it hit the jackpot on the last draw.
Watford Lorry Driver Wins £1 Million
A lorry driver who always believed he would win finally did so after 21 years of playing.  He won £1 million and a South African luxury vacation trip.