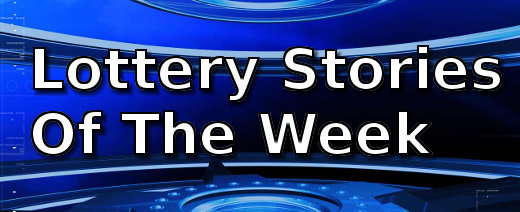 This week we see a bunch of instant ticket winners.  A bank employee will finally touch a large amount of money of her own after landing a $100,000 jackpot.  A regular lottery player from Fresno finally lands the big one – a $750,000 "Mystery Crossword" ticket.  On the other side of the pond, a 40-year old woman walked out of a shop with a £250,000 instant prize in her pocket.
A man from an elite SAS unit plans to 'soldier on' despite snagging a £1 million lottery win because he loves the army.
Bank Employee Wins $100000 Lottery Jackpot
For years Deanne Jakoubek dreamed of winning the lottery like other players have; ironically, Jakoubek works in a bank where she gets to see lots of money, though not her own.  But that changed Monday.
Fresno Woman Bags $750000 Instant Ticket Prize
Sandra Hernandez regularly bought instant tickets from the Amigos Food Market at the corner of Church and Cedar avenues in southeast Fresno.  The store is considered lucky having sold tickets which won up to a couple of thousand dollars.  But when she purchased a California Lottery "Mystery Crossword" ticket on March 8, the results were much different.
SAS Soldier To Stay On Despite £1 Million Win
An SAS soldier is the latest £1 million winner of the lotto.  The unnamed soldier has sworn friends and family to secrecy since landing the big windfall last December.
Woman Leaves Shop £250,000 Richer
How much does it take to change one's life?  For a 40-year old woman it was just £2.  The woman regularly buys lotto entries from the Spar in St Olaves Road.  But this one time a '£250K Red' National Lottery scratchcard, which costs just £2, revealed she had won the top £250,000 prize.