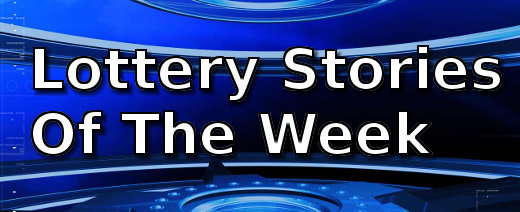 This week chiropractor Zvonko Zukovic has just found success in his other passion – playing the lottery.  San Diego resident Sean Zanderson received a late "present" from the lottery days after his birthday, all $543,000 of it.
Virginia Lottery officials were astonished at how calmly Marco Handy went about claiming his million dollar win – the real reason, he still has not come to terms with the sudden turn of fortune!
Chiropractor From Lively Wins $100,000 Encore Prize
Zvonko Zukovic and his wife are avid lottery players.  They even play the Encore game which is played in conjunction with regular lottery tickets by paying an additional dollar.  This time their additional dollar investment paid off big time, to the tune of $100,000!
San Diego Man Bags $543K Fantasy 5 Lottery Prize
Sean Zanderson of San Diego has just celebrated his birthday in the last week of the past month.  But while having dinner with his girlfriend and other friends, he discovered he has another reason to celebrate – a big lotto win.
Man Calmly Claims Million Dollar Prize
Marco Handy was one of the calmest million dollar winners the Virginia Lottery has ever seen.  The reason for h's so cool about it – the win has not sunk in yet!