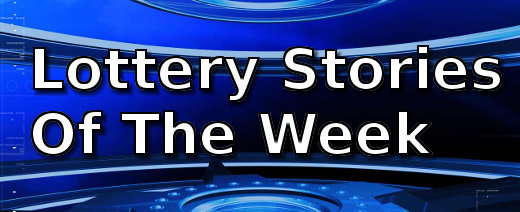 This week, Virginia lottery staff were stumped when a man very calmly went about claiming a million dollar jackpot, not realizing the man has not come to terms with his good fortune yet.  The lottery allowed a bus driver who has suffered financial setbacks to recoup much more than he lost through a £6.1 million jackpot.
A man from Sunderland is being careful with his lottery win; he's not even considering retirement any time soon.  A Greenville woman's $2 investment in a scratch ticket gave her the top prize – $1,000 a week for life!
Man Calmly Claims Million Dollar Prize
Marco Handy was one of the calmest million dollar winners the Virginia Lottery has ever seen.  The reason he's so cool about it – the win has not sunk in yet!

Woman Wins $1000 A Week For Life
A woman from Greenville won a lot of "green" when her $2 scratch ticket revealed the top prize that would pay her $1000 a week for the rest of her life.

Bus Driver Wins £6.1 Million Lotto Jackpot
Two small steps backward and a huge step forward – this is the story of a bus driver whose twin misfortunes were wiped out by a significant lottery win.

Sunderland Dad Won't Quit Work Despite Lotto Win
Recent lottery winner Kenny Ashton is not one to go broke soon.  The happy family man says he does not see big lifestyle changes and will not be leaving his work soon.