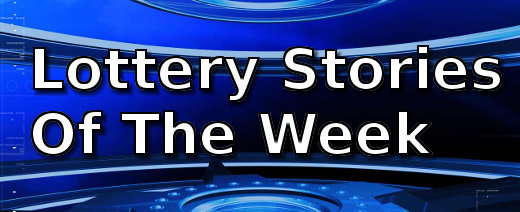 This week features a lot of very lucky wins.  First off there is an Irish couple who have just posted their ninth significant lottery win.  Then there is also an occasional player who walked away with a $5 million instant ticket prize and a woman who won the top prize of the New York Lottery's Cash 4 Life game on her first try!
A mechanic bagged a million dollar prize in the US while a UK woman decided to retire after winning a million pounds.
Mechanic Bags Million Dollar Instant Ticket Prize
It took eight years of play before the lottery rewarded Lee Houghtling's efforts with a significant prize.  But the size of his windfall made it worth the wait.
Occasional Player Lands $5 Million Jackpot
Everyone who buys a lottery ticket has a chance to land the big one.  Candice Barbour of Vacaville recently won $5 million off an instant ticket even though she is not a regular player and the ticket she bought was the only $20 Extreme Green  ticket available at the store's machine.
Irish Couple Posts Ninth Significant Lotto Win
A couple from Dublin seems to have much more luck playing the lottery than most.  The pair has just landed a €113,661 prize after matching five numbers and one ball; it just happens to be their ninth significant lottery win.
Middleton £1 Million Winner Retires
If you are a lottery player, it may not be wise to ignore the bleeps from your smart phone.  That is what Susan Home learned early Sunday morning.
Woman Wins $7M In Cash 4 Life On First Try
Lottery wins seem to be as unpredictable as can be.  A woman from Sloatsburg "made a killing" the very first time she played the New York Lottery's Cash 4 Life game suing random numbers; she used to only play Powerball and Mega Millions.