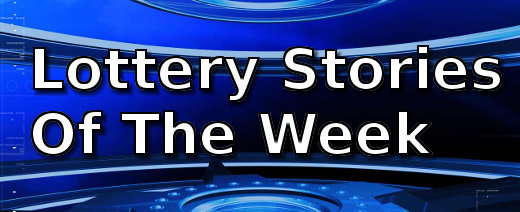 Among this week's top stories a NY man has just become $5 million richer after bagging the top prize in the Set For Life game and a UK couple went on a holiday for two weeks before claiming a £15 million lottery jackpot.  A Virginia man won $4 million when he decided to buy an instant ticket while on a store for a candy bar.
The biggest story  this week comes from California where a couple have come forward to claim a third of the $1.6 billion Powerball jackpot 6 months after the January draw!
NY Man Wins $5 Million Instant Ticket Jackpot
A man who says he has always liked to take chances in life has just won enough for him to take much bigger chances.  William "Champ" Villeco won the top prize of the Set For Life game of the New York Lottery.
Lottery Winners Wait Two Weeks Before Claiming Prize
A couple discovered they had won a £15 million lottery jackpot, but there was a bit of  a hitch; they are already booked for a two-week holiday.
Candy Bar Craving Leads To Sweet Lotto Win
A Virginia man decided to buy a 100 Million Cash Extravaganza ticket at a store where he bought a PAYDAY candy bar.  Now he is in for a really big payday of $4 million; a really sweet win since the man scratched the lucky ticket while munching on his candy bar!
Third Winner Of Record $1.6 Billion Jackpot Makes Claim
The long wait is over.  The third winner of the biggest Powerball Jackpot ever has come forward.