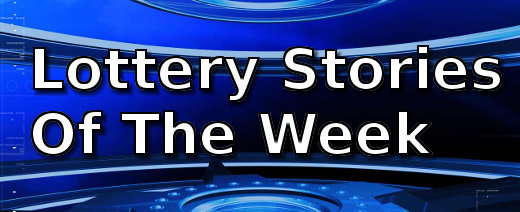 There are a couple of instant ticket players who won big money this week.  A factory worker won $2 million and a great grandma won a million dollars within two weeks of winning a thousand dollars from the same game.
In the UK, a jackpot roll down was all it took for three players to win £8.1 million each, while in the US a couple decide to retire after winning $4 million.
Factory Worker Wins $2 Million In An Instant
Patrick Emmerich believed that winning the lottery was just a matter of time.  But when he bought an Illinois Lottery $2 million Extravaganza ticket while buying chicken for dinner, he did not know the time had come.
Jackpot Roll Down Allows 3 Players To Win £8.1M Each
Three lucky lotto players managed to share a £24.5 million jackpot without having to match all six numbers drawn – and no, they are not playing as a syndicate.
Winners Of $4 Million Lotto Jackpot Retire
What is the first thing you would buy if you won millions?  For Stephen Jones and his wife Rosie, that would be time.
Great-Grandma Wins $1 Million Lottery Prize
The "$300,000,000 Golden Ticket" Scratchers game has been kind to Doris Danielson.  The past week she won $1,000 and this week she won an even million dollars.