Big Lottery Winner Shows All Of Us How To Handle Great Riches!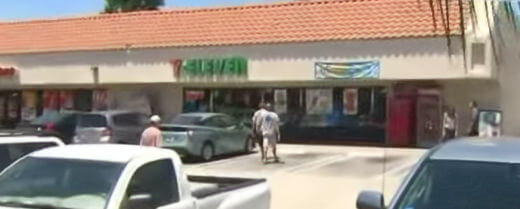 There was a lot of excitement way back in January with news of the US Powerball Lottery's jackpot rolling over to a record $1.6 billion. The excitement seemed to boil over when the huge jackpot was finally won in the January 13th draw. The lottery subsequently announced that three tickets won the huge prize.
The winner from Tennessee was quick to claim the prize, while the Florida winner came out a month after the draw. But nothing was heard of the holder of the third winning ticket which was sold in California for about six months – until one Tuesday this July. That was when Marvin and Mae Acosta came forward to claim their prize.
The lucky couple, like many other big winners, want to remain as private as possible – just their names have been released and they have refused requests for personal information, interviews and photos. That is not surprising since many winners get inundated with requests from money once they are found out.
However from neighbors' accounts and public record, we know that a couple named Marvin and Mae Acosta moved into Eastvale in December. That couple had two children: a girl of about fifteen and a boy of about 4 or 5. That family moved out of that Eastvale house a couple of days before the claim for the third winning Powerball ticket was made.
What Makes Them So Special
The couple's patience and their plans for the money are what come as big surprises.
How many of us would not just die of excitement at the prospect of claiming that huge amount of money to start enjoying a life of luxury right away? This lucky couple waited not just six days, not just 6 weeks, but a total of six long months! What made them wait so long?
Well it seems like the couple are very thorough and wanted to make sure they will be able to use their winnings to further their impressive life goals. To ensure they handle the money properly they had to wait for the excitement to die down. And they used the time very wisely.
Apparently the Acostas have been assembling a team of legal and financial experts to help them manage the fortune – something they learned from reading the lottery's winner's handbook (not a guide to winning but a guide to handling your winnings)! Still, 6 months is way longer than many of us can stand, if we were in their shoes.
What is even more surprising is that they say they plan to give away most of their new fortune.
In a statement released through the lottery, the couple says they feel they are just stewards of the huge amount of money which landed on their laps. Because of this, they say that the bulk of the money will be held in trusts or given directly to the charities closest to their hearts.
Why They Made The Right Choices
Their request for privacy ensures they will be free to use their wealth whichever way they choose. That means no flood of money requests, no problems dealing with fame and less fears about security.
Their decision to give away the bulk of their fortune is also commendable. In a spiritual sense that means, by giving generously to charity, they are hoarding riches which nobody can steal. As a bonus, giving away most of their wealth ultimately makes them more physically secure as well, because with just enough money to get by comfortably they will not be as attractive to thieves, robbers, kidnappers, and scammers.
These people have shown us how to handle great wealth the right way – to recognize that we are merely stewards of whatever blessings the Almighty chooses to provide us with, and to share those blessings generously. That makes them winners in every sense of the word.