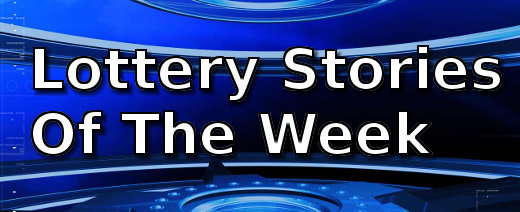 How does a lottery win change the life of people?  Well apparently, there are as many answers to that as there are winners, as this collection of stories from the past week shows.
There are some sensible winners like of John Baxter chose to maintain the same lifestyle, and Lou Harris who uses the money to continuously help other people.
Some winners opt to advance their retirement a little bit to enjoy their good fortune.  And for others, a lottery win means a chance to help family and to finance a trip to the old home country.
EuroMillions Winner Maintains Same Lifestyle
John Baxter won a million pounds from the Euromillions Lottery in January.  Now eight months later, he says that the money has not changed his lifestyle very much.

1998 Lottery Winner Helps Red Cross
Many people who come into money the easy way, such as lottery winners, famous actors or star sportsmen, are  sometimes overwhelmed by their sudden change in financial status.  Quite a lot of lottery winners burn through their winnings fast, and live to regret it.  That is why many say money is the root of all evil.  Such is not true of Lou Harris, who won a lottery jackpot in 1998.

Husband And Wife Retire After £1 million Win
Janette Robertson has worked in Hampton's newsagents for eighteen years and was planning to retire later this year.  A totally unexpected win of £1 million in the July 26 EuroMillions Millionaire Raffle has caused her to reconsider her planned retirement; she is moving it forward and considers her windfall as the perfect retirement present.
Vietnamese Immigrant Wins $5.7M
Xuan Ngo Thu, a Vietnamese immigrant and resident of  Crest Hill, only buys lottery tickets occasionally.  He normally buys $1 and $2 Quick Pick tickets whenever he fills up at a gas station.  But apparently, this was enough, as he has managed to beat long odds to win a jackpot worth $5.7 million.