The mystery winner of that unclaimed $52 Million Mega Millions prize from July has been found.
Bladimir Agnite was completely oblivious to the win despite the lottery company having released a photo of the winner buying his ticket in order to try and track him down.
Bladimir appeared with his wife Marita at a press conference to announce the win.
They said they had no idea the lottery company were trying to track them down to give them the good news. It was a friend who actually saw the photo of Bladimir on the news and let him know.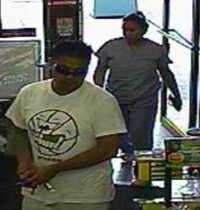 The couple felt particularly fortunate with their win as Bladimir had been laid off from his job.
Now the couple have plans to buy a house, and can make provisions for college for their children.