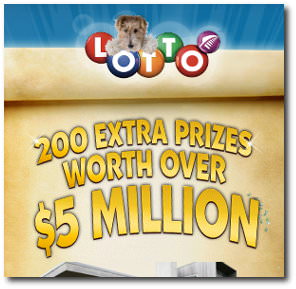 This Saturday is a special bonus draw on the New Zealand main Lotto game.
The 2012 holiday promotion has been running for a week or two, but the actual draw takes place this Saturday 5th January 2013.
There is still time to be included, but you must buy a 'Triple Dip' ($14 – $24) to get the bonus draw ticket.
This is a great chance to boost your chances of walking away with a great prize as all 200 prizes will be awarded.
Here's the bonus prize list:-
2 x $1 Million Cash
2 x $500,000 Cash towards a Bach
3 x His & Hers Car Packages
3 x Car & Boat Packages
40 x $15,000 Travel Escapes
150 x $5,000 Cash
That's a $5 Million bonus giveaway draw.
Read more in https://mylotto.co.nz/lotto/promotions/