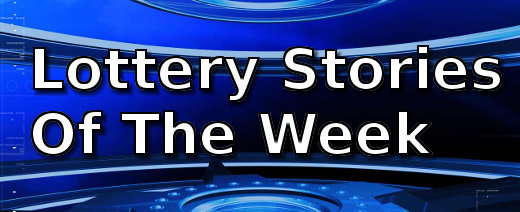 This week most of the big winners were ordinary people.  A postman won £2.6 million from the National Lottery and a store clerk in California won a million dollars off an instant ticket.
Other winners were workers who were members or lottery syndicates.  7 bricklayers won £70,000 in the UK, a group of 20 store workers in Canada will share a $55 million jackpot and 2 co-workers also in Canada will share a million dollar payout.
Postman Wins £2.6M Lottery Jackpot
This postman must have never thought he would ever win big in the lottery: he had his ticket in his pocket for all of three days and he initially thought he had won £20,000. Mathew Evans win was actually much larger.
7 Bricklayers To Share £70,000 National Lottery Win
A syndicate composed of seven bricklayers have just matched five numbers in the July 8th draw of the National Lottery.  Now the group who call themselves the Tyneside Trowels will share a £69,283 prize.
Co-Workers Share A Million Dollar Prize
Some people say you have as much chance of winning the lottery as you have of getting hit by lightning.  Luck must be on Peter McCathie's side because he has won the lottery years after surviving a lightning strike in his early teens.
Store Clerk Bags A Million Dollar Instant Ticket Prize
A California storeroom clerk has just become a millionaire.  Pablo Chavez won a million dollars from a 50X the Cash Scratchers ticket.
Quebec Syndicate Share $55 Million Jackpot
Twenty employees of a Quebec store have hit the big time.  The syndicate won a huge $55 million Lotto Max jackpot.   Each member will be receiving a $2.75 million share of the bounty.