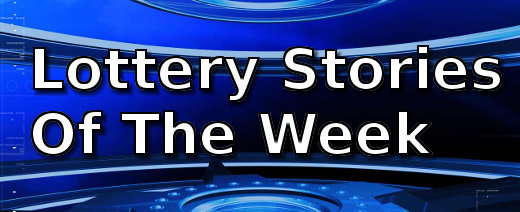 This week's stories of lottery joy begins with a Virginia couple who thought the had won $400, only to discover the  win was for $200,000.
Across the pond the national lottery made retirement sweeter for a retired care worker and an Ashford couple who each won £1 million.  A couple trying to cope with the needs of their sick child also posted a £1 million win.
Ashford Couple Win £1 Million In EuroMillions
A couple from Kent have just won a million pounds and say they've gone from disbelief to joy. Now they're looking forward to life after retirement!

Virginia Lottery Winners Surprised To Discover They Won $200K
When Kenny and Cathy Robin Beavers won what they thought was $400 playing Powerball, Kenny wanted to give the ticket to their daughter as a wedding present.  He was too late, however, as Cathy had already mailed the ticket to the lottery office.

Couple With Ill Baby Post £1 Million Lottery Win
Amy and Adam Pryor were struggling to keep up with the medical needs of their seriously ill daughter – and then lady luck came to the rescue.
Retired Care Worker Wins £1,000,000 From Euromillions
Big blessings come when you least expect it. This is what retired care worker Violet Grahamslaw learned. Actually, you can say that blessings were waiting for her, but she just wasn't so attentive.