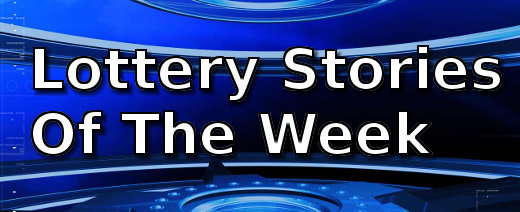 A man learned of a $3.4 million win on Valentine's day and a couple who found a lucky penny on the same day bought tickets and won  £1 Million.  A trucker bought a ticket on a snack stop and bagged a jackpot prize, and a wife who received a lottery ticket as a gift carried a million dollar winner in her purse for weeks.
One man bought tickets on the advice of a friend; he won a million dollars, the friend did not.
Trucker Buys Lucky Ticket On The Road
A trucker who just decided to buy a lottery ticket when he stopped over for a snack during one of his trips came up a big winner.
Man Learns Of $3.4 Million Win On Valentines Day
Bill Deluca of Fresno county received a lot of love from the lottery on Valentine's day; that was when he learned he was suddenly a multi-millionaire.
Wife Kept $1M Ticket In Her Purse For Weeks
A woman received a 'significant' gift from her husband in the form a Powerball ticket.  The woman dutifully kept the ticket in her purse and promptly forgot about it.
Virginia Water Couple Scoop £1 Million
When long time partners Sally Cloke and Richard Thursby  found a penny while Valentine's day shopping at a thrift shop, they immediately thought they were in for some good luck.  They were not wrong.
Friend's Advice Lead Man To Million Dollar Win
A friend advised Chris Vice to buy some lottery tickets because the jackpot had grown to  $500 million.  After watching his friend buy five tickets, Vice decided to heed the advice and bought some for himself.