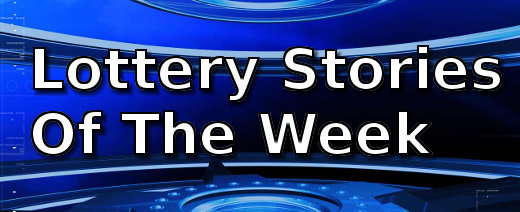 This week's top stories include that of a woman who bought a winning ticket instead of a cone, and a syndicate of sixteen workers who all became instant millionaires after bagging a $58 million prize.
A simple couple in the UK post a £1.069 million Euromillions win, and a Canadian couple won a million dollar jackpot after playing for 30+ years.
Woman Forgoes Cone For €500,000 Winning Ticket
One woman from Cork who bought a Euromillions ticket instead of a cone one hot day about six weeks ago is celebrating a cool half million euro win.
Manhattan Biotech Workers Syndicate – 16 New Millionaires
Some people don't join lottery playing syndicates because they think it would dilute any prize they win.  But sixteen workers at a biotech company who formed such a syndicate are all celebrating the millions each of them now have.  There was plenty enough to share after the group won a $58 million jackpot from the Mega Millions lottery.
Chester Couple Win £1.069M On Euromillions
Craig Tuft and wife Trish had very simple wishes:  a pair of Reebok classic trainers, a car with heated seats, being able to have the heating on all day, and a house full of garden gnomes.  That is perhaps their motivation for playing the lottery now and then.
Couple Wins $1M After Playing 30+ Years
Regina couple Ronald and Barbara Hitchens had been playing the 6/49 lottery for more than 30 years without winning anything significant.  But that changed when their persistence was rewarded with a $1 million jackpot!