Canada
Latest news about Canadian lottery winners, and the Canada lottery.
January 11th, 2018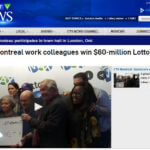 As if to prove that syndicate play offers the best chance of winning, a group of people, colleagues at work, have won a very significant lottery jackpot.
December 31st, 2017
How does a lottery win change a man's life? Watch this man describe his surprise and his plans for his windfall.
When Gary Mahon bought a Super Set for Life at Marie's Mini Mart early one morning, he did not know it would be a life changer.
December 29th, 2017
Margaret and Gerald Stewart had played the lottery in various syndicates at their workplaces for about 40 years without winning anything more than $100. But they patiently continued playing even after they were both retired.
December 29th, 2017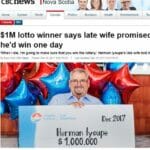 Herman Iyoupe always said he'd win the lottery and for a long time he never did. So before his wife died a year ago, she said when she's up there she'd make sure he won, so people won't laugh at him anymore.
December 20th, 2017
A man had such a happy family life that he considered himself extremely fortunate even before bagging a $16.7 million 6/49 lottery win.
With a loving wife, and a close-knit family that includes children and grandchildren, Clifford Britch had everything he needed.
December 20th, 2017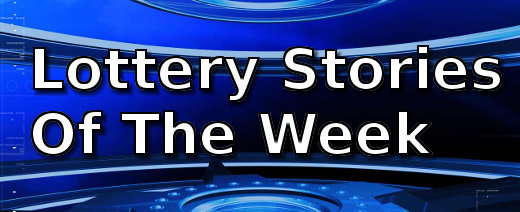 This week a couple who thought they'd won a lucky dip discovered their blessings were so much more, and a Canadian man who deferred scratching his instant ticket won the $1.5 million top prize.
December 16th, 2017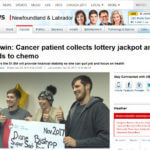 You've probably heard robbers in movies ask their victims to choose between their money and their life. Happily, a prayerful lottery player from Canada has just learned she gets to keep both!
December 10th, 2017
Watch how a jolly group of good neighbors describe a life-changing lottery win.
The biggest group of lottery winners living on the same street in Garson, Ontario descend on the Lotto Max offices to claim a $10 million jackpot.
December 8th, 2017
When couple Imogene Blake and Anthony Baptiste bought a lottery ticket from Wilson Variety on Wilson Avenue in North York, little did they know it will change their lives profoundly. 
November 8th, 2017
Rachel Lapierre has lived the good life. She had once been Miss Quebec, worked as a glamorous model, and later ran her own modelling school. But there was one thing she wanted to do most – help other people.