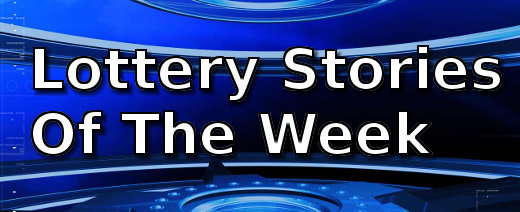 This week a lady luck rewarded a retired FDNY man with a $5 million jackpot, an Irish syndicate scoops €500,000 on Euromillions and a mailman from Elgin posted a $4 million win.
A man used an errand as an excuse to by lottery tickets and received a $2 million jackpot for his efforts, while another man who had thrown a million pound winning ticket, was lucky his wife fished it out of the bin.
Man Buys Lucky Instant Ticket While On Errand Run
Chase Knapp of Downers Grove was on an errand for his fiancee when he decided to buy lottery tickets.  His errand took him to three different stores and he bought a ticket from each one.
Elgin Mailman Posts $4M Lottery Win
Michael Stetar says he feels more lucky playing new lottery games.  That is why when he saw a $20 Golden Casino ticket, he decided to buy one.
Man's Wife Retrieves Winning Ticket From The Trash
You can add Geordie Rhodick to the list of men who owe their success to their wives.  Rhodick would not be a millionaire if not for his wife Betty.
Irish Syndicate Scoops €500,000 From Euromillions
When a group of Irishmen won €6 on an instant ticket, they decided to use the winnings to purchase a Euromillions entry.  That may be the best financial decision they have made in a long time, maybe even all their lives.
Retired FDNY Man Wins $5 Million
A former firefighter who had to retire due to lung ailments suffered as a result of his work in the 9/11 attacks on the World Trade Center has won a huge $5 million jackpot.