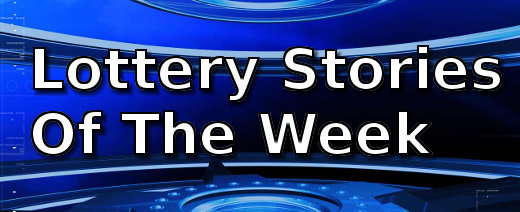 This week, a roofer's lottery play reached new heights when he posted a £1million lotto win, a couple just became $1 million richer thanks to the Dream Lottery, and regular lotto player Dorothy Mills finally lands a $2 million Powerball jackpot.
Among the super lucky are a syndicate composed of family members who posted a 500,000 euro win on their first Euromillions ticket, and a man who correctly predicted he would win the lottery!
Roofer 'Over The Moon' With £1m Lotto Win
Roofer John Edmond was a bit late purchasing his entry for the National Lottery Draw last Wednesday, so he bought a Euromillions entry instead.  That decision has just made him a millionaire.
Man Predicts Six-Figure Euromillions Win
A day of strange occurrences ended with a couple bringing home a £129,610.10 prize from the June 16 draw of Euromillions.  And winners Gray and Sue Ingrams were only able to buy their tickets 9 minutes before the draw!
First Euromillions Ticket Scoops €500000 Plus Draw Prize
A lottery syndicate composed of a man from Co Offaly, his aunt, his uncle, and two cousins have won a €500000 after buying just their first Euromillions ticket.
Regular Player Wins $2 Million Powerball Jackpot
Even in lottery play, persistence pays off.  Raeford resident Dorothy Myers $3 Powerball ticket gave her financial independence in the 4th of July draw.  Myers who has been playing the lottery since it was first introduced in the state finally won big time to the tune of $2 million.
Couple Scoops Dream Lottery Prize
Thanks to the Dream Lottery Fred and Jean Van Tooren are $1 million richer.  The lottery called Jean up on June 25 to relay the good news.