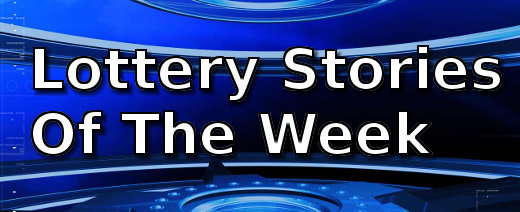 There are some truly incredible stories this week. A woman from the US followed her hairdresser's suggestion to "go scratch" to win $7 million and a woman from the UK won £51,000 by using her ex's number combination.
There are stories of lottery success posted by blue collar workers too.  Fourteen steel workers struck gold playing Mega Millions and a Jurupa Valley mechanic won a million dollar instant prize.
Jurupa Valley Mechanic Wins $750,000
It's quite ironic that most mechanics can't afford a good car.  The irony is more pronounced for custom car mechanics like Robert Moreno.  But in his case, that is all about to change.
Group Of Iron Workers Strike Lottery Gold
Fourteen members of a lottery playing syndicate at the Bath Iron Works in Maine has had little luck playing the Powerball.  Perhaps this is the reason they tried the Mega Millions, and even paying for a $1 multiplier.  That has proven to be a very smart move.
Ex's Numbers Give Woman £51,000 Win
A woman posted a £51,000 lottery win.  There seems to be nothing unusual about that, except she won using her ex-partner's numbers.  Lisa Fergie, kept on using her ex's numbers even after they split and her patience was rewarded after about 12 years.  The combination matched 5 numbers and a bonus ball.
Hairdresser Leads Woman To $7 Million Win
A hairdresser who was running late called up Marylin Looney and suggested she go scratch tickets first.  That proved to be a good idea.