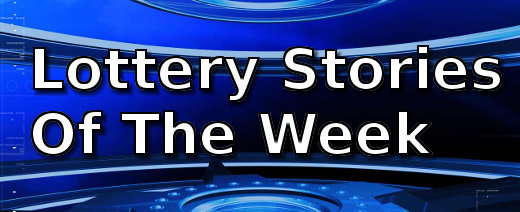 This week, a man learned what it's like to be a millionaire in an instant after bagging $4 million off a scratch card, and another man who always knew he would win,  finally did to the tune of $500,000.  Meanwhile another syndicate, this time composed of 19 hospital workers, will share a million dollar Powerball prize.
Ken Osborne has just won his second major lottery prize, but is convinced the greatest blessing is his continued good health.
Man Bags $4 Million Instant Ticket Prize
Do you know how it feels to win millions of dollars in an instant?  A Lincoln Park man, who has chosen to remain anonymous, was stunned so he could hardly think straight after winning $4 million prize on a $30 World Class Millions scratch off lottery ticket.
19 Hospital Workers Share A Million Dollar Win
The Powerball Lottery just rewarded the patience of 19 hospital workers with a million dollar payout.  The group was composed of medical records workers at the Barnes-Jewish  Hospital in St. Louis who  have been contributing $5 each week,  for the purchase of lottery tickets.
2 Time Lottery Winner More Grateful For His Health
Ken Osborne knows that blessings come in different forms.  It is true that he won a million dollars in the lottery nine years ago, and has just won $500,000, but he knows there are more important things than money.
Bob Amidon Bags $500000 Lottery Prize
Bob Amidon, of Ann Arbor says he always knew he would win the lottery.  Still after he bought some Win Big instant tickets, he had the patience to wait for the next day to scratch the last ones off.  That is when he found out the last ticket contained a $500,000 prize.