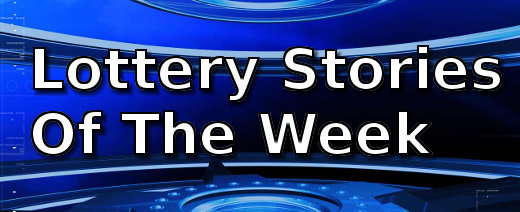 There are quite a few stories of incredible luck this week.  A man is twice lucky after a lottery instant ticket given as a work incentive won a big jackpot.  A woman received a winning lottery ticket as a birthday present and a postal worker won $4 million a day after getting married.
A retiree spent a dollar on a lottery ticket which returned a $100,000 jackpot.  But if you think that is lucky, what about the story about a Milbrae man who found the money he used to buy a winning lottery ticket?
Work Incentive Lottery Ticket Wins Big
A 22-year old recently won £100,000 on the National Lottery's Red Scratchcard.  What is more remarkable is that he earned the winning ticket through an impressive work performance; his boss gave it to him as an incentive.
Ticket Given As Birthday Gift Wins $675,000
Mary Eldridge of London recently won the  won $675,000 from the OLG Instant Cash for Life lottery game.  She was given the ticket as a birthday gift, which just makes her win so much sweeter.
Man Finds Money On The Street – Buys Winning Instant Ticket
While some of us still waiting for a big jackpot purchase tickets with money from our own pockets, a lucky Milbrae man found money on the street which he used to buy instant tickets one of which was a big winner.
Postal Worker Wins $4 Million A Day After Getting Married
It was a day after his wedding when Massachusetts man Timothy Sullivan bought a 100X The Cash $10 scratch-off  from the Raynham Save More Gas & Convenience Store.  Because that purchase, he and his new wife can now afford to go on a honeymoon of their dreams.
$1 Ticket Gives Retiree A $100,000 Jackpot
When retiree Jeffrey Bock bought a $20,000 Wild Cherries scratch ticket for just $2 in January, he bagged a jackpot of $20,000.  But in a drawing of the All or Nothing game of the Minnesota Lottery last Tuesday, he landed an even bigger jackpot of $100,000; and the ticket cost him just a dollar this time!