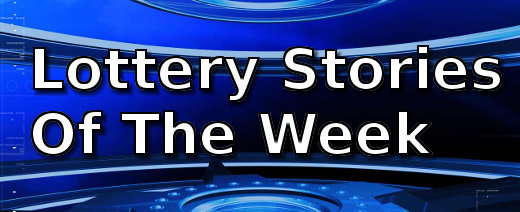 This week, a lottery player won a million dollars to give one store clerk who does not believe in playing the lottery pause for thought.  Meanwhile, in the UK Lewis Rider won a million pounds after buying an instant ticket while shopping for dog food.
And in the last Mega Friday draw of the Euromillions, a couple who won a million pounds have already given out gifts to family, but still have no idea what they want for themselves.
Peter Mello Wins A Million Dollars
Convenience store clerk Grover Long does not play the lottery because the odds of winning are very long, but there are lottery winners just the same.  To Long's surprise, a customer at the store named Peter Mello just won a million dollars from the Powerball Lottery, and it was off a quick pick!
Man Buys £1m Winning Scratch Card On Dog Food Run
On the store to buy food for his dog, bartender Lewis Rider gave in to an urge to buy a Millionaire 777 card.  When he scratched the card while walking home, he found that life has changed for the better.
£1 Million Lottery Winners To Vacation In SE Asia
In EuroMillions Mega Friday of 28 August, 10 players won £1m prize and a holiday  at a private island in Southeast Asia.  Of those ten winners, a Bourne couple seems to be one of the most deserving; Rachel and Rob Bingham have put their family first.  The couple have been treating their two daughters and have given Rachel's parents gifts and holiday packages, but have no clue what they want for themselves.