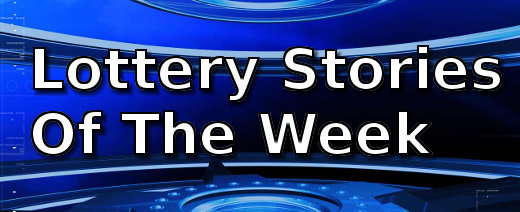 Interesting stories this week include two men from the UK who each won prizes in excess of £2 million – one of them is named Rich.  Meanwhile, in the US, a man won a huge $10 million instant ticket prize.
In an inspiring move,  a Powerball winner has chosen to prioritize helping out his ailing dad.
Powerball Winner Will Help Ailing Dad
The manager of the store where Billy Ailiff bought a winning Powerball tickets says that if anyone can use it he could.  Ailiff has other ideas though, saying most of the winnings will go to his father who needs a lot of money for cancer treatment.
Dale Sumney Bags $10 Million Instant Ticket Prize
It took just a few words for Dale Sumney to inform his wife Robin that he had won a huge lottery jackpot – "I've done it" was all he said.  Sumney's short announcement is dwarfed by the size of the prize he won: $10 million dollars.  His win represents the biggest scratch-off ticket in North Carolina.
Yorkshire Couple Scoop £2 Million Lotto Jackpot
When Peter Occardi checked his emails one morning, he was pleasantly surprised to find an email from the lottery asking him to check his account.  He won £25 the last time he received such an email, so there was not so much excitement until he opened the email and was stunned by the number of digits.  He had actually won all of £2,237,284.
Lottery Win Makes Robert Really Rich
Robert Rich was a lorry driver when he decided to purchase a lucky dip ticket on a whim.  Now he have been a really rich lorry driver had he not decided to hand in his notice after posting a £2,012,794 win in last Saturday's draw.