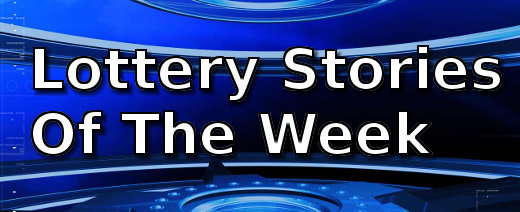 There are inspiring stories of Lady Luck pursuing people she wants to visit with financial blessings.  A retiree has just become a millionaire via the newest feature of the UK lottery, while a therapist won $5000 a month for life.  A workers' syndicate bagged a $7 million jackpot after just three years of playing together.
Elsewhere, a pet Labrador retrieved a forgotten winning ticket for its owners, and an honest shopkeeper tracked down a winner who had thrown the ticket in the rubbish bin.
Pet Labrador Retrieves Winning Ticket
When Alan and Jane Slater from the Isle of Wight discovered they had won a £149,089.30 jackpot, they were elated.  But thanks to their dog, their winnings have been doubled.
Bobby Kato Jr. Wins $5,000 A Month For Life
Lady luck visited a Danbury therapist in the form of an instant ticket win which guaranteed him $5,000 a month for life.
Workers' Syndicate Bags $7 Million Jackpot
Many winners have been playing the lottery for many years before they hit the big one.  But there are an increasing number of people who join lottery playing syndicates to improve their winning chances.  The latest syndicate success story comes from 15 maintenance workers in Los Angeles who have won a $7 million SuperLotto Plus jackpot.
Retiree Wins In The New Lotto Millionaire Raffle Draw
A retired barmaid found lottery luck in a new feature of the lottery.  Mary Galbraith became one of the first to win a million pounds in the new Lotto Millionaire Raffle Draw of 10 October.
Honest Store Owner Tracks Down Lotto Winner
A Lyndhurst man is really blessed; not only did he buy a winning scratchers ticket, he managed to claim the prize after tossing the winning ticket in the trash.