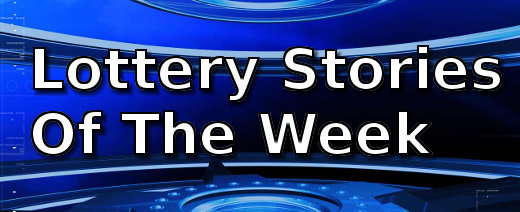 A lottery player who had been disowned by his homophobic parents was 'consoled' by a $15 million prize from the lottery.  A retiring firefighter received $100,000 in additional retirement money from the Powerball lottery.  And a couple who have been faithfully playing the same set of numbers for years were finally rewarded with a $5 million win.
Couple Bags $5 Million Mega Millions Prize
After playing the same set of numbers for years, a Chester couple bagged the biggest prize ever in the South Carolina Mega Millions lottery.  They were shopping at a grocery when the girlfriend began screaming "You won!"
Gay Lotto Winner Won't Share With Homophobic Parents
Should a winner share with his parents?  Should he be generous even if they have disowned him for being gay?  These are questions now troubling a gay man who won a $15 million lottery jackpot.
Firefighter Bags $100K Powerball Prize
A  firefighter received a pleasant surprise from the lottery a month before he retires.  Dave Hebert, who is also an Army veteran, won $100,000.  The Powerball ticket Hebert bought showed him winning just $50,000, but that was doubled since he paid extra for the Power Play option.