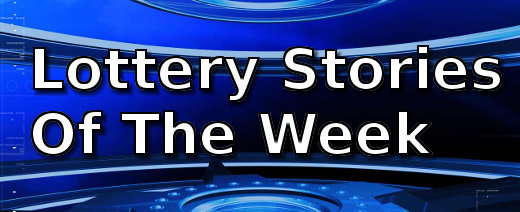 Among this week's top lottery stories, an IT man who regularly plays the Powerball and Megamillions has been rewarded with a million dollar win and Clint Dunnet received a million dollar help in battling cystic fibrosis.
Englishman John Bowman has decided to retire after bagging a 'substantial'  £10.3 million lottery jackpot, and a woman in Thailand attributes her lottery success to a visit to a Buddhist temple.
Man With Cystic Fibrosis Wins $1 Million
As a cystic fibrosis survivor, Clint Dunnet is no stranger to long odds.  Perhaps that is the reason why he regularly takes chances playing the lottery.  His faith was finally rewarded win a million dollar win off an instant ticket.

IT Man Wins $1 Million From Powerball Lottery
In Rochester, a man who regularly plays either the Powerball or Megamillions Lottery has just become a millionaire.  Nick Suchla's latest Powerball entry managed to match all numbers drawn except for the power ball – still good for a cool million dollar payday.

Praying To Chickens Led To Lottery Luck?
Just when we think we've heard all of the "winning secrets" lottery players swear by, another even stranger one comes along.  Narisa Srisamannuwat of Thailand attributes her 6 million baht lottery win to her visit to the "Ai Khai" or the egg temple in Nakorn Sri Thammarat.

Forfar Man Retires After Bagging £10.3m Jackpot
To simply say that John Bowman has come into some money is a gross understatement.  The lucky bloke has landed a £10.3 million lottery jackpot.