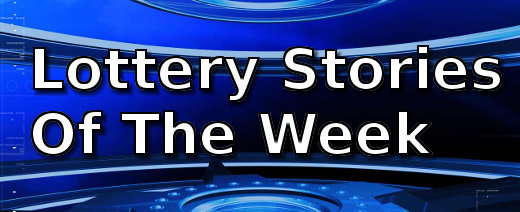 This week's stories include a man from the UK decided to retire after winning a £10.3m lottery jackpot while another Englishman who won a more substantial £148m has just decided to work again by buying a music and memorabilia store.
A burger joint owner believes his late wife is looking out for him after he won $150,000 on the first ticket he bought after she passed and a helpful brother wins a million dollars off a ticket given by his sister in gratitude for his help doing house projects.
Forfar Man Retires After Bagging £10.3m Jackpot
To simply say that John Bowman has come into some money is a gross understatement.  The lucky bloke has landed a £10.3 million lottery jackpot.

Burger Joint Owner Scoops $150,000 Instant Ticket Win
The owner of Beef Burger on  on Gate City Boulevard in Greensboro has just won a $150,000 scratch card jackpot and is convinced his late wife has something to do with it.

Helpful Brother Bags A Million Dollar Jackpot
Sometimes being helpful brings great rewards; that is something that William Shaffer Jr. has learned.
£148 Million Lottery Winner Buys Music Store
Adrian Bayford was operating a second hand records shop when he and his then wife Gillian won a huge £148 million lottery jackpot.  That meant he does not really have to do another day of work again, but just four years later he has bought a film and music memorabilia store.