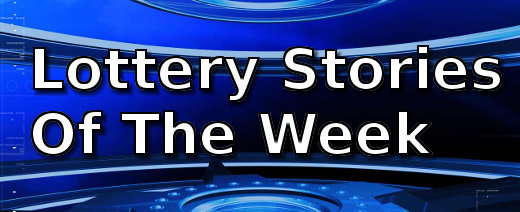 This week, people have different reactions to a big win.  A woman speaks of almost having a breakdown when she discovered she had won big money while a father and daughter tandem are just plain delighted with their good fortune.
There are stories of incredible luck as well, including a man who won two jackpots on the same day and a woman who was only hoping for a few thousands but ended up pocketing £12,935,936.30.
Man Wins Two Lottery Prizes In One Day
Some people would call Sampson Jones Jr. very lucky, as he has beaten cancer three times; others may say that if he is indeed lucky, then he would not have had cancer in the first place.  But when it comes to playing the lottery, Jones has had more than his fair share of luck.
Father Daughter Tandem Scoop £1 Million
A family that wins together stays together – well, sort of.   One of the 25 winners of £1 million in the EuroMillions Mega Friday draw is a father and daughter lottery playing syndicate.  Retiree Bob and single-mum daughter Gwen from Ashford will split the million quid between them. As for the resort vacation portion of the prize, that is where they part ways; Bob and his wife are not keen on traveling, so it is his daughter Gwen and her teenage children who will be going on the free trip.
Belfast Woman Bags £12.9 Million From Euromillions
Mary Hamilton has been playing the lottery since it started 20 years ago, and she just knew that one day she may win a few thousand pounds; she was wrong.  The Euromillions lottery pulled a pleasant surprise when one of her tickets won a £12,935,936.30 jackpot in the November  07 draw.
Lottery Winner Speaks On Life Changes
Many of the news we have about the lottery emphasize the upsides; how people's lives are changed for the better by significant lottery wins.  But Jane Cunningham, who won a £7,544,200 jackpot in December 2008 knows that when people find out, life turns upside down.