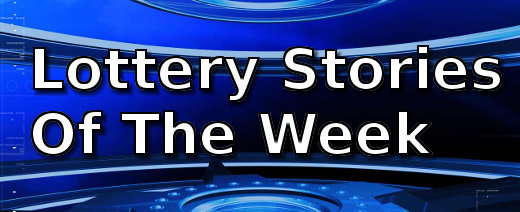 A woman whose cop husband bought one Mega Millions ticket when all she wanted was Powerball entries is happy with her $169M Mega Millions jackpot, and two Texas retirees have posted a million dollar win while on a trip visiting friends.
A cabbie found lottery success after buying his entries from a different store and in Ireland, 22 bus drivers became instant millionaires after their Euromillions ticket scored a €24 million win.
Staten Island Woman Bags $169M Jackpot
When the Powerball Lottery's jackpot neared $1 billion in January, Nancy Viola dreamed big.  But apparently, the lottery has other plans.
Texas Retirees Win A Million While Traveling
People usually travel after they win substantial amounts in the lottery;  retirees Joseph and Anetia Roseman are a bit different.
Cabbie Not Retiring After Lotto Win
Taxi driver Gordon Rees plays the lottery regularly.  But on the day he won, he had changed one aspect of his play by buying his lucky dips from the co-op where he had also bought a pint of milk.
Broadstone Bus Drivers Win €24m
It is believed that 22 members of a syndicate composed of Dublin bus drivers have won a EuroMillions jackpot of nearly €24 million.