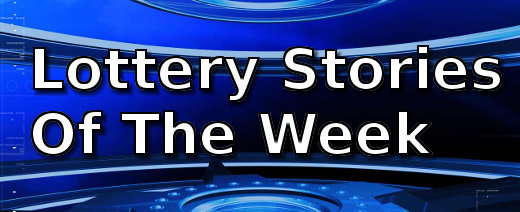 Two men from NJ won the first Cash4Life game jackpot and a woman keeps luck in the family as she decides to share a $20 million prize with her two brothers.  A hospice receives two much needed trucks from a Powerball jackpot winner.
Meanwhile the New York Lottery is busy trying to find the owner of a million dollar winning ticket before it expires.
Lottery Officials Look For Missing $1 Million Winner
Yet another major prize winner in New York is about to forfeit his prize and lottery officials are in a mad rush to find him.  A winning Powerball ticket sold at he Quick Mart located on North Middletown Road on Dec. 11 last year is about to expire.  The winner could lose a cool million dollars if he does not make a claim by 11th December.

N.J. Men Bag Cash4Life Grand Prize
Two men beat odds of 21,846,048 to 1 to be the first grand prize winners of the Cash4Life game in New Jersey.  Joseph Ianiro and John Opaluch of Hasbrouck Heights won a $1,000 a day for life jackpot.

Hospice Receives Two Trucks From Powerball Winner
The snowy winter season covers the grounds around the Hospice of the Panhandle and Panhandle Home Health a pretty blanket of snow.  That same snow, however, makes it hard for care workers to get around.  Enter 2010 Powerball winner W. Randy Smith; Smith donated two brand new trucks to the hospice.
Woman Shares $20 Million Prize With Brothers
When Judy Brown bought a few "Win $1,000,000 a Year for Life" scratch-off tickets in September, she had no idea she would win a huge "pension" over the next 20 years.  But win she did, as the retired nurse scooped the grand prize of $1 million a year for life, which has a guaranteed value of at least $20 million.