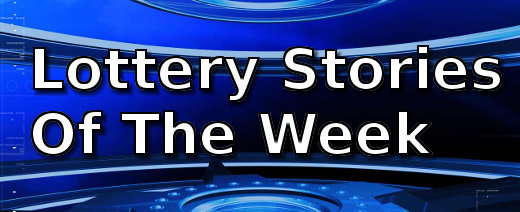 This week's top stories include that of a Florida woman who walked out of a supermarket $5 million richer, and a teen from the UK who shared a 61 million pound jackpot with her family who chose to stay overnight in a tent to honor a promise to friends.
Meanwhile elsewhere in the UK a retired greengrocer will have a more enjoyable retirement after winning 250,000 pounds from an instant ticket.
Woman Wins Monopoly Florida Ticket's Top Prize
Sometimes it pays to give in to the impulse to play the lottery –  Shirley Robinson of Wellington can attest to that!
Teen EuroMillions Winner Camps Out In A Field
19-year old Courtney Davies may have millions in the bank, but that does not mean she won't camp out in a field anymore.  The teen joined her friends camping at a music festival, while the rest of her family went on a luxury holiday.
Retiree Posts £250k Instant Ticket Win
When retired greengrocer Mike Skipskey saw a Hot Money Scratchcard from National Lottery at a Tesco petrol station, he just had to buy it.  After all, he claims he was born lucky.