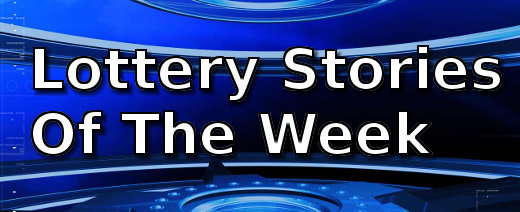 This week a retiree increased his retirement fund by purchasing a lottery ticket which gave him a $25K yearly pension and 'across the pond' an Irish pensioner won a million pounds.
A driver was so dedicated to his job that he completed delivery of a load of drywall before driving his rig to the lottery office to claim a $9.4 million jackpot.  Stephen Jones Jr. will not be denied a win when he came to days in a row to buy a lucky $4 million winner.
$2 Instant Ticket Gives $25,000 A Year For Life Prize
Some people try to increase their retirement nest egg by setting aside hundreds or even thousands of dollars for investments.  For Kevin Reynolds, all it took was a $2 investment to assure a more comfortable retirement.
Man Drives Rig To The Lottery Office
When a truck driver came to collect his lottery jackpot, he brought his rig along.  He did not do it because of the size of the prize, but because he dropped off a load of drywall on the way over.
Irish Pensioner Wins A Million Pounds
Jim McLoughlin only remembered about a ticket he bought for the Aug. 26 draw after finding it in a coat pocket.  So he had the ticket checked at the SuperValu store and got the surprise of his life.  The ticket code won him a million pounds and a luxury trip to Brazil or its cash equivalent.
Persistent Man Wins $4 Million Lotto Prize
Stephen Jones Jr. will tell you that persistence pays.  He was too late to buy Mega Millions ticket so he went back the following day to buy some; he even chose to pay for the multiplier option.