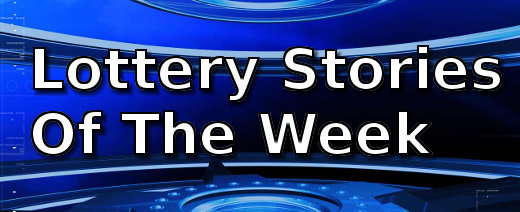 This week a man who plays the lottery two tickets at a time finally struck it rich bagging a $10 million jackpot while another man almost missed a million dollar payout because of gas price hikes.
In Ireland, a man's quick pick purchase gave him a €2.2 million payout and a lottery winner pranks his children by letting them know of his lottery win through the news.
David Winstead Wins $10 Million Lotto Prize
To boost his chances of winning, David Winstead plays the lottery two tickets at a time no more and no less.  He just got his wish.
Gas Price Hike Almost Make Man Miss $1 Million Lotto Win
The recent rise in gas prices had Steven Tuttle avoiding Ingles on Highland Lake Road in Flat Rock for gas and lottery tickets.  But when he saw the price had gone down a bit, he stopped bought a $1,000,000 Bonus Cash scratch-off ticket and started filling up with gas.
Irishman Bags €2.2 Million Lotto Jackpot
When an Irishman visited Donegal to attend a wedding, he took the time to purchase a quick pick lotto entry at the Centra Foodmarket in Carrigart.   He later overheard guests at the wedding talking about the winning ticket being sold in the same shop.
Man Wants Children To Learn Of Lotto Win Through The News
Most lottery winners can't wait to tell their family about their good fortune.  British Columbia man Daniel Schilli is not like most lottery winners.