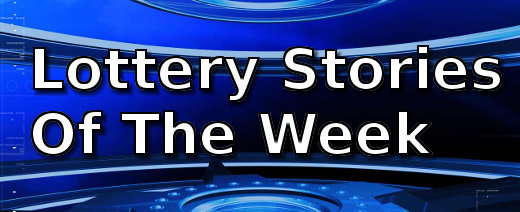 This week, a lucky Irishman wins a half million euro jackpot from a €3  ticket, a California man was rewarded with a huge Powerball jackpot for playing regularly, and a grandmother wins the £1 million top prize on a scratch ticket.
A man is twice lucky after discovering the winning ticket and making the claim just hours before it would have been forfeited, and a man follows an urge to play the lottery to a million dollar windfall.
Lucky Irishman Scoops €500,000 Lotto Jackpot
For a lucky irishman who wishes to remain anonymous, a simple €3 Quick Pick ticket he had bought from Breda Cosgrove's shop, Hyde Road, Prospect, Co Limerick was all it took for his life to change for the better in an instant.  He won €500,000; not bad for a mere €3  investment.
California Man Wins $228.4 Million Powerball Prize
What is the most common secret of lottery winners?  It seems like that is playing regularly.  At least that worked for nail technician Vinh Nguyen, who will not need money at least for the next 30 years.

Pauline Miller Bags £1M Scratchcard Top Prize
For lottery player Pauline Miller, Lady Luck came calling by way of a National Lottery scratchcard ticket.  The lucky grandmother bought her winning Cash Spectacular Scratchcard from Martins in Bettws Shopping Center.
Man Just Beats Deadline To Claim $390,000 Prize
Dennis Cote had bought a Lucky For Life lottery ticket from a Circle K store in Whately for the 26 September draw last year and then promptly forgot about it.  He only discovered he was a big winner of $25,000 a year for life a few months ago, but then decided to wait till the last three hours to make a claim.
Frank Thornton Wins A Million Dollars
The itch to buy a ticket hit Frank Thornton of McDonough while he was a the Publix at 920 Ga. 81 E.  His sudden impulse was such that instead of waiting to get home before scratching off his tickets, he did it right then and there.  He instantly discovered that he had won a million dollars.