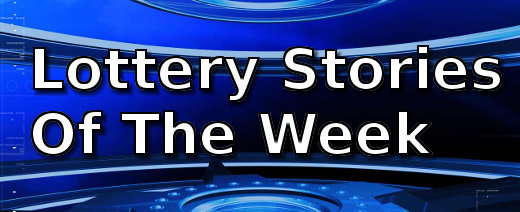 A man who has everything he needs wins £25 million, while a couple who were so poor they considered buying a new kettle a luxury posts a £1million Euromillions win.
A man from Florida keeps a low profile after winning $28 million and a couple wins a  Pick 6 prize swollen by 36 draws without a jackpot winner.
£25 Million Win Was Icing On The Cake
What happens when a man who has just about everything he needs wins £25 million?  For Brian Caswell, it enhanced the quality of his life a bit but hasn't changed it very much.
Orlando Man Bags $28 Million Jackpot
A man named James Caldwell won a $28,759,280.93 lottery jackpot.  Winner Caldwell went to the Florida Lottery headquarters in Tallahassee to claim the prize without any fanfare.  He did not even have his picture taken or give any statement.
Euromillions Win Prompts Woman To Buy New Kettle
A lucky jackpot of £1million on EuroMillions is something that retired nursery worker Marie Dean and her husband Roy sorely needed.  Now their first purchase from their million pound bounty is a kettle.  Which just proves how badly they needed money prior to their lottery success.
Couple Wins $12.8M Pick 6 Prize
The biggest Pick 6 jackpot for 2013 had been won in the Dec. 12 draw.  The $12.8 million jackpot had accumulated over 36 draws without a winner.  Allendale residents Janine and John Glasheen were the lucky winners who bought the ticket at the Faber News and Gift Shop in the Secaucus Junction train station.