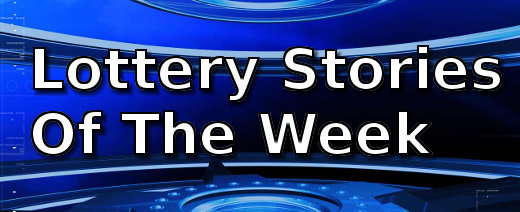 Lottery luck came in many forms to different peope in the past week.  A woman won £100,000 after her mother bought a ticket along with fish and chips and a Florida couple won a huge $207 million Mega Millions pot.  An elderly lady won $1 million after regularly playing the lottery for 30 years, and just five months after her children won the same amount.
We've heard of people claiming to have systems for choosing lottery numbers, but one man actually won nearly half a million dollars after using his won 'system.'
Ely Mum Wins £100,000 Scratchcard Prize
Julie Ann Munday never dreamed her craving for fish and chips, plus her mother's impulsive lottery scratchcard buy will change her life so much.
NB Family Wins Lotto Jackpot Twice In 5 Months
Evangeline Richard of New Brunswick won $1 million from the lottery after regularly purchasing tickets every Wednesday and Saturday for the past thirty years.  But what is more remarkable about her win is that it came merely five months after two of her children won a $1 million.
Florida Couple Wins $207 Million
Raymond Moyer and Robyn Collier, have been identified by the Florida Lottery as the co-winners of the $414 million Mega Millions jackpot in the March 18 drawing.  Another player from Maryland won the other half.  The couple bought the winning quick pick ticket from Sunoco.
Man Used Own 'System' To Win Lotto Jackpot
A man who has requested to be allowed to remain anonymous has just won $494,262 on April 28 draw of the Super Kansas Cash.  People will say he is lucky but the winner, who uses his own 'system' for picking the numbers he uses to play the lottery, may disagree.