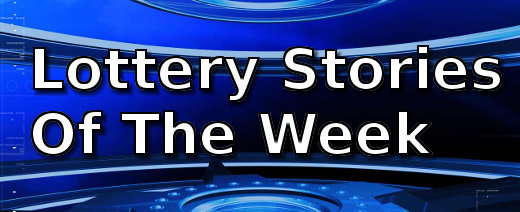 A man does something few of us can do: calmly finish his shift after winning a £1 million jackpot from the lottery.  Another man did not get excited about a million dollar win for 6 months, because he never realized he had a winning ticket till the lottery came looking.
And an Englishman became £50,904.30 richer after following an urge to buy a lottery ticket with numbers he considered 'lucky.'
Paul Watson Wins £1 million
A bachelor who still lives with his elderly parents has won a £1 million jackpot from the lottery.  Paul Cole of Bartley Green learned of his win after receiving an email from the National Lottery, which he originally thought was a practical joke.  But even when he became convinced of the reality of his good fortune, he did not run, shout or tell anyone.  He just calmly finished his work and went home.

Man Unaware Of Million Dollar Win For 6 Months
When one wins a million dollar lottery prize, you would normally expect excitement would drive them to make a claim within a month of the draw at most.  The only exception was when the winner was not even aware he had won anything significant.  That is just what happened in the case of Richard Watson of Missouri who only claimed his prize six months after the Powerball draw that saw his ticket entry match the first five numbers drawn but not the powerball.
Southport Man Scoops £50,000 On EuroMillions
Keith Birtles from Southport felt that a few numbers were "lucky" so he followed his hunch and purchased a Euromillions ticket using those numbers.  His hunch proved right because when he next checked the results he found himself £50,904.30 richer.