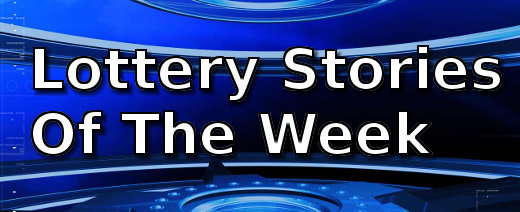 This week a road sweeper scoops something he never expected – a big win.  A  couple wins the first big jackpot from the Cash4Life game in NJ, while the patience of another couple across the pond gets rewarded with a lotto jackpot.
View a video from Denmark of the moment one Dad announces a multi-million Kroner win.
Road Sweeper Wins £4.5 Million Lotto Jackpot
Many people just keep on buying lottery tickets while never really expecting to win.  A road sweeper named Joseph Whiting is one of those people.
Couple Are NJ Lottery Cash 4 Life's First Big Winners
People who are experiencing financial difficulties have problems sleeping.  What about people who suddenly come into a lot of money?  Some of them can't sleep for days!
Couple Win £4.5 Million After Playing Almost 20 Years
There is a saying that goes "Good things come to those who wait."  Retired welder Denis Graham and wife Mary patiently played the same lottery number combination for nearly twenty years; and then their patience was rewarded.
Dad Shocks Sons With Big Win – Funny
When a Danish Father tells his two sons that he has won a huge lottery prize, there is not much reaction – at first.  Even if you don't speak Danish, the expressions in the voices speak volumes (and there are subtitles of course).