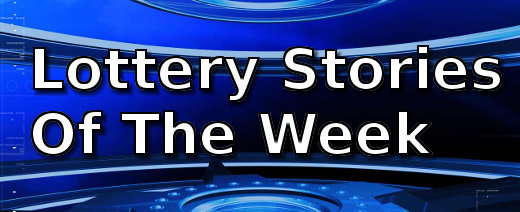 Among the list of interesting stories in the past week is the story of three friends who share a jackpot, a winner who postpones making a claim to go elk hunting, and a man who kept a winning ticket in the glove compartment of his car for two months.
Stories that inspire include a man whose win allows him to retire at 35, and an extremely honest man who turned in a ticket worth $6.3 million.
Hull Trio Win £116,794 Lottery Jackpot
Self-employed joiner Ian Harvie checked results and found that a combination he and two other friends from Hull were betting on had won more than £100,000in the August 31 draw.  So he called up caravan engineer friend Colin Audsley, and asked if the lines had been put in.  Colin had to check with the third member, train-driver David Gardner, who excitedly confirmed their win.  Now they are set to share £116,794, which David considers a good birthday present; he turned 46 on Sept. 1.

Lottery Winner Goes Elk Hunting
If you learn you have won a $15 million lottery jackpot, will you delay claiming the money?  Well some people advise thinking things over, and consulting with financial advisers prior to claiming a life-changing lottery win, which, if you think about it, makes a lot of sense.
Winning Ticket Kept In Glove Box For 2 Months
Guiseppe Joe Anelli kept an an Illinois Lottery 4thof July Millionaire Raffle ticket in his car's glove compartment, and only remembered to check it two weeks ago.  Imagine the man's surprise when he found that he had kept a ticket worth $1 million in his car for two months.
Big Lotto Max Winner Retired At 35
Regular lotto player and auto industry worker Nicholas (Nick) A. Takticos of Hamilton had no idea that the Lotto Max tickets he bought at Royal Variety and Video on Whitney Avenue in Hamilton for the August 30, 2013 draw would change his life.  But a few days after winning a $30 million jackpot, Nick is retired at the age of just 35.
Unclaimed Jackpot May Be Awarded To Honest Man
Someone who bought a lottery ticket containing the numbers 10, 17, 24, 37, 40 and 43 last year in a Carrefour shopping centre in Galicia,  richer by €4.7m (£3.95m) and not know about it.