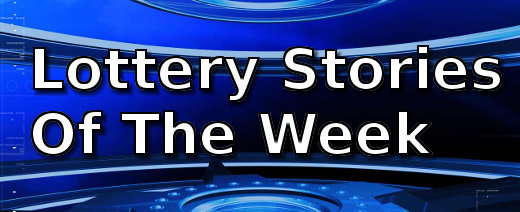 There are stories about superstitions, hunches and astrology.  Superstitious people will be interested to hear of a player who hit a big jackpot off a Friday the 13th bet.  People may think twice before disregarding hunches after a Nebraskan followed a hunch to a big windfall.  And those who scoff at the horoscope may pause to think after a couple claimed astrology predicted their win.
Just how lucky can people get?  There is the story of a woman who has landed a big jackpot twice in a two year span, and a the more incredible story of a man who snagged a $400 million Powerball payoff on just his second try.
Friday The 13th Purchase Wins A Million Dollars
While many people believe that the number thirteen or anything related to it, especially Friday the thirteenth, is very unlucky, Julie Hemstreet may disagree.  Feeling lucky last September 13, she followed a hunch and bought a Cash Blowout scratch off ticket that caught her eye at a store, which won for her a cool million dollars.
Nebraskan Follows Hunch To $1 Million Jackpot
While Dustin Wood, who does not normally buy lottery tickets, was shopping at Russ' Market on Sept. 11, he suddenly had the urge to buy one.  Now he is thankful that he followed his instinct, as his hunch had paid off to the tune of $1 million.
Horoscope Predicts Lottery Win
There are some people, like me, who think that the horoscope is not worth the paper it is written on.  The unusual story behind Lynne and John Pittiglio's £180,000 lottery win, may cause us to pause and think.  They claim that their win was foretold by their horoscope which predicted something will happen Friday which will have a "big impact."

Woman Hit Jackpot Twice In Two Years
Ask lottery players how often they have hit the jackpot, and most will either say never or not yet.  In contrast, Thomasville resident Linda Huckans has just won her second significant jackpot in a span of just two years.
Man Wins $400 Million On Second Try
Proving that winning is really just a matter of luck, a man from South Carolina bagged a $400 million Powerball jackpot in just the second time he had ever played the game.