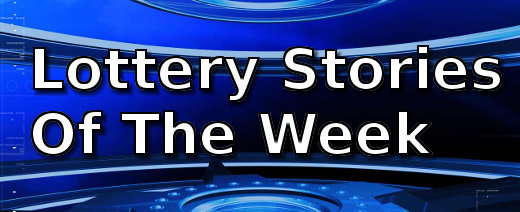 Ten members of a city park crew are set to share a million dollar lottery bounty and a woman won $200,000 on her birthday.  A safety trainer's finances got a boost with a $1000 a week for life win, and a man was caught speeding on the way to claim his prize at the lottery HQ – can't really say I blame him.
Last and certainly not least, a man went back for an instant ticket he had earlier rejected, to land a $10 million prize.
Ten City Workers Share A Million Dollar Win
Another syndicate won big in the Powerball lottery, their win worth $1 million.  The group of Bethlehem city park workers who work on the top floor call themselves the Penthouse 10, and only contribute money for lottery tickets when the jackpot is high.
NC Woman Gets Birthday Lottery 'Gift'
A North Carolina woman won a $200,000 jackpot while playing the lottery on her birthday.  The woman was understandably elated but says she will never be this lucky again.  She says she has bought her last lottery ticket.
Safety Trainer Wins $1000 A Week For Life
Shamus Harmon is a young man who tries his luck with the lottery. When he bought Win for Life, Mega Millions and Powerball tickets at the Fred Meyer on Market Street NE, he did not realize how one of those tickets will change his financial standing.  A $2 Win for Life instant ticket beat odds of 1 in 1,353,275 to hand him the top prize.
Man Goes Back For Rejected Ticket, Wins $10M
What happens when a man rejects a $10 million winning ticket?  In the case of Lancaster man Jerry Kajfas, he went back for the $20 Win for Life Spectacular ticket and promptly scratched his way to a $10,000 a week for life stipend.
Lottery Winner Caught Speeding To Lottery HQ
Last Thursday Scott Lowe of Rockland almost had one ticket too many.  After purchasing lottery tickets Home Spirits on Columbia Road in Hanover, he discovered a $50,000 win.  Excited by his lottery success, he sped off (literally) towards lottery headquarters to make his claim.  An officer stopped him for speeding.  Luckily , the officer was persuaded not to give him a traffic ticket when he explained the reason for his rush.  He got off with a mere verbal warning.