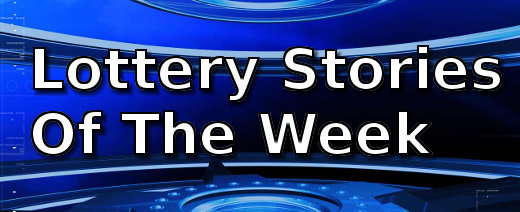 There are interesting stories about women winners last week including those of  a woman whose forgetfulness doubled her share of a jackpot prize, and another whose attempt to rid herself of loose change won her a million dollars.
On male winners this time, a man who has just lost his job won in the lotto and another man followed a fortune cookie prediction to riches.
Last is the story of Robert Miles who now stands a chance of receiving a $5 million jackpot he won 7 years ago after the man who stole the ticket from him was sentenced to jail.
Forgetfulness Doubles Lottery Winner's Jackpot
A Melbourne woman had been betting on her usual number combination for a while, placed a bet for the Saturday draw of the TattsLotto through an outlet at Melbourne Central Shopping Centre.  After forgetting she had already placed her bets, she went to another outlet at the same shopping center and placed a bet on the same combination.
Woman Gets Rid Of Loose Change, Wins £1Million
A woman from Carnforth has just won £1million in the EuroMillions Millionaire's Raffle, and has given notice to her employers.  Gail Colledge, who lost her husband just his February, says she likes her job but feels she now has a lot more time to do things she only used to dream of.
Job Loss Offset by £5.8 Million Lottery Win
There's a saying that when life closes one door, another window opens.  I am sure that Tracy Tyler and Adam Young agree with that.
Fortune Cookie Predicted Man's $1Million Lottery Win
I have never believed in horoscope, much less fortune cookie pronouncements keeping the opinion that these are either made in fun, or to take advantage of the more gullible among us.  Hearing of how a fortune cookie inspired a man to buy a lottery entry that won $1 million, has cast some doubt in my arguments.
Andy Ashkar Jailed For Stealing $5 Million Lottery Ticket
Seven years ago, while he was still working at his father's convenience store in Syracuse, Andy Ashkar took a ticket that had won a $5 million jackpot from customer Robert Miles.  Andy misinformed Robert about the value of the ticket, saying it had only won $5000.  Then he gave Robert only $4000, after saying that the remaining $1000 was the store's cut.