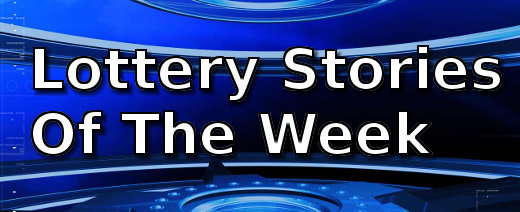 There is no lack of stories of incredible luck as a couple's stop for breath mints lead to a fortune and a 17-year old wins a million pounds on her first lottery ticket.  A woman wins her share of fortune just after she moves to a new home.
People have different explanations for their wins, but for Terry Barnett, it is all about persistence.  And in a twist of fate, a man who used to mock his father for spending money in the lottery won big time.
Terry Barnett Hits $6.2 Million Jackpot After Ten Years
Terry Barnett had always believed his number combination would hit the jackpot someday.   To that end he has been betting on his 07-10-14-22-32-41 combination for the last ten years, even though his wife never shared his faith in the numbers.  And then finally his number combination was drawn on July 5.

Canadian Lottery Winner Used To Mock Dad For Buying Tickets
Ngawang Nardechen is not convinced that money spent for lottery tickets is money well spent.  In fact he has often told his father to imagine how much money he would have, if he had saved money instead of using it to make lottery bets.  But his father's reply is always the same, "You can never win if you don't play".

Woman Wins $1 Million After Moving To New House
Sneh Padarat bought a Western Max ticket for the May 3 draw at a Mac's store the same weekend she moved. She buys tickets and never thinks she will actually win, so she just kept the ticket with some of her papers.
Search For Breath Mints Lead To Fresh Cash
When blessings are headed your way, it will hitch a ride on anything to get to you – even breath mints.  That is what retiree Laurence Goldwater found when a 6/49 ticket he had bought at a store where he stopped to get breath mints for his wife won a jackpot worth $11,062,889.80.

Teener Wins A Million Pounds With Her First Euromillions Ticket
Some people are just plain lucky, no other way to say it.  Jane Park,  from Midlothian, managed to win the Millionaires Raffle jackpot with her very first EuroMillions ticket on Friday, July 26 at the tender age of 17.