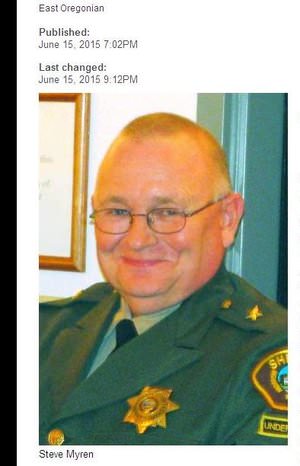 Many of us would think of retirement if we ever won a big lottery jackpot.  But people who love their jobs, like Morrow County undersheriff Steve Myren, would carry on working even after winning millions.
Myren won a cool $5.5 million from an Oregon Megabucks ticket for the June 8 draw which he bought from the Boardman Chevron station.  The lucky lawman later opted to receive his winnings through a 25-year annuity.
The winner says he plans to work to retirement age, which comes in two year's time.  After that, his winnings will come in handy.
Read more in http://www.eastoregonian.com/eo/local-news/20150615/morrow-county-undersheriff-wins-55-million-in-lottery