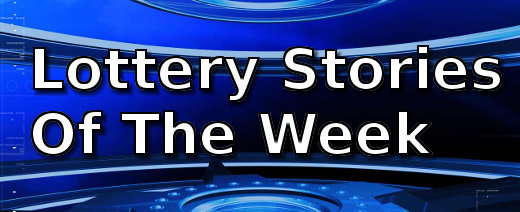 This week, two different winners went home with lots more money after shopping: William ten Broeke bought a Powerball ticket while shopping and won $246M and Nellida "Nelly" Baez-Alvarado landed a $1,000 a week for life prize after going to the store for mayo.
A Virginia man bagged the biggest scratcher prize in the state winning $10 million, and a man in the UK went to claim his Euromillions prize wearing an emoji!
Couple Purchase $246M Winning Ticket While Out Shopping
Many men shun shopping saying excessive shopping is a sure way to go broke.  By William ten Broeke and his wife has turned that around by being much wealthier after going shopping.  The big difference is that William listened when his wife suggested he buy a Powerball ticket.
Virginia Man Wins $10 Million Scratcher Top Prize
After George Coffroad bought 100x the Money instant tickets from Landmark Towers Sunoco in Alexandria, he casually threw them on the car floor.  One of them gave him a big surprise at home.
Woman On Errand Wins $1,000 A Week For Life
One very lucky woman left the Tops Friendly Market on Niagara Street in Tonawanda with much more money than when she came in.
Lotto Winner Claims Prize Wearing Emoji
Some people don't want to be burdened with the pressures of a lottery winner.  The lottery allows them to remain anonymous even photographing them in emoji masks!